Spiral Strategic Consulting (SPIRAL) is a consultancy firm providing HSE and professional supporting services. We acknowledge the importance of understanding the local context to develop tailored solutions and to achieve effective change.
Established in 2017, we are based in Suriname and have an operational branch in Guyana since 2020. We are specialized in the integration of local and global potential and experience. SPIRAL works with with a core team and collaborates with key in-country and global partners and experts in order to offer the full range of customized products and support.
We believe in the power of collaboration.
Priscilla Miranda
General Director
With a Master's degree in Systems Engineering, Policy Analysis and Management, she has over over twelve years of experience in the field of natural resource management, with special focus on Integrated Water Resource Management, Forest Management and Spatial Planning. With over 10 years of experience in Climate Change, she had a prominent role in the REDD+ Readiness process in Suriname, which entailed National REDD+ Strategy, Carbon stock and emission assessments, NDC development as well as Climate risk assessments. She has worked in various national and international projects so has strong experience in managing professional teams, as well as coordinating expeditions and leading processes. Also has extensive experience in engagement with a broad range of stakeholders, from high level policy makers to local communities, including civil society, private sector and government institutes.
Lisa Best
Ecosystems Director
Holding a Master's degree in Environmental Systems Analysis, she has ten years of experience with sustainability in forest landscapes, coordinating projects, developing methodologies and collaborating with a broad range of stakeholders. She specializes in ecosystem services, climate resilience, social-ecological approaches and more recently, developing serious games, and is interested in tackling 21st century sustainability challenges. Core competencies include ecosystem services assessments, participatory research and (spatial) data collection. Working with various stakeholders, in particular indigenous and tribal communities, she has experience with stakeholder analyses, workshop design, training program development, strategic planning, monitoring and evaluation and science-policy communication.
Arinze Oduah
Local Content Director
Supply Chain Management professional with over 34 years local and international experience, mostly at Royal Dutch Shell in Senior Management roles. Held positions in banking and management consulting prior to Shell. He is a Harvard and Wharton-trained negotiator, and received his leadership and management education at IMD, Lausanne. He attended Shell's Advanced Business Management program in the Netherlands and England. He is a Resource Fellow in Supply Chain Management at the Lagos Business School. Since July 2018, he is the Managing Consultant of Multus Competentia Limited, a firm of Supply Chain, commercial, and HSE experts servicing select clients. In 2019/20 he led supply chain transformation at Staatsolie in Suriname.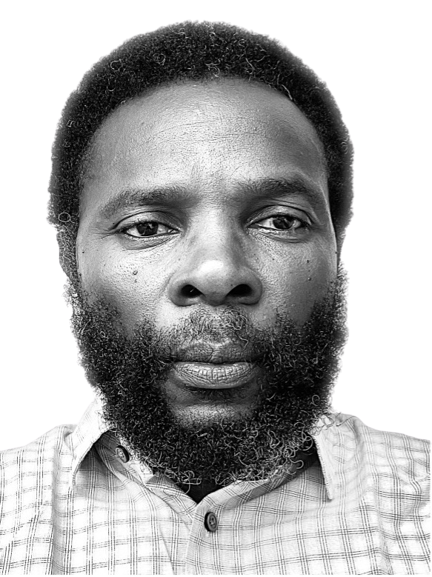 Inyang Effiong
HSE Director
An engineering graduate with 35 years of experience in managing Production and Maintenance systems in Oil and Gas Exploration and Production Companies, Engineering Design of oil and gas facilities, Risk Assessment (particularly Health, Safety and Environment - HSE risks in offshore and onshore contexts), Business Process Optimisation, and Management System Implementation. He has executed several Process Hazard related projects and management systems implementation for companies across Nigeria, West Africa, Central Africa, Brazil, and the USA, and is therefore both technically adept and has deep experience working across different cultures. He has a strong background in providing HSE and related services to companies in E&P, Services, Manufacturing, Downstream Oil & Gas, with tailored solutions to fit companies of different sizes and outlook. He is a certified ISO 14001 Lead Auditor, a Lead Trainer in Risk Management, and ISO 9001 related management systems. He is an experienced Lead Facilitator in setting up, implementing and auditing management systems for clients in the oil and gas industries, as well as in manufacturing and services. He is currently the head of projects for Arts in Science Ltd.
Comments are closed.